Want to video chat with me?
Parents/Guardians need to give students permission by sending an email to me at lsorel@hamptonschool.org or by being present at the start of the chat.
Then, click here to access my secure virtual waiting room. I will be available Thursdays 1:30-2:30. Or set up an appointment with me for another day and time.
If I'm with another student, I'll do my best to send a message to let you know, as I can only meet with one student at a time.
Contact Information During Continuity of Learning
Temporary Phone Number (call or text): 860-387-7719
Email: lsorel@hamptonschool.org
Online Social Emotional Opportunity, Great for Any Student!
Centervention is offering four different research-based, online social emotional games for free through June due to COVID-19.
If you're interested, I will provide your student with a login- just let me know! Students I know that have tried it seem to really enjoy it!
Here is a description and the recommended grades for each game below:
Zoo Academy for grades K-1
This program is still being developed and only has about 2 hours of game time in total.
It focuses on impulse control, emotional regulation, empathy, communication, cooperation, and social initiation.
For more detailed information and screenshots, click here.
Zoo U for grades 2-4
This games takes about 10-15 hours in total to complete, recommended to play in 30 minutes sessions, once or twice a week.
It focuses on impulse control, emotional regulation, empathy, communication, cooperation, and social initiation.
For more detailed information and screenshots, click here.
S.S. GRIN for grades 3-5 (not compatible with iPads)
This games focuses on the qualities of friendship: Respect, Think Ahead, Stop and Think, Communication, Check it Out, Building Friendships, and Cooperation
For more detailed information and screenshots, click here.
Hall of Heroes for grade 6
This game focuses on preparing middle school students for making and keeping friends, working in teams, emotional regulation, self-confidence, resisting peer pressure and school readiness skills.
For more detailed information and screenshots, click here.
An Article Written By a Parent to Parents
My 5 Parenting Rules for Letting Go and Getting Through the Coronavirus Crisis   by Amanda Morin  4/1/2020
Click Here to View Article on Understood.org
I'm a working mom of two sons who learn and think differently. They're doing distance learning from home. And I'm watching my social media feeds blow up with beautiful color-coded schedules, pictures of detailed learning activities, and articles about limiting screen time.
I wish people would realize that their pandemic parenting priorities don't fit every family. That color-coded schedules won't work for everyone.
It makes me feel inadequate and like I can't keep up. But what we do with our kids during this time has to be different—it has to be based on the kids we have. And what we did in the past may not work now.
So, to get through, I'm letting go. Here are my new rules to fit our "new normal."
1. Our "schedule" can change based on the day.
There's no one schedule that works right now. It depends on the day, what's on everybody's plate, and how everybody is coping.
Both of my sons are on the autism spectrum. The 10-year-old also has ADHD. Our school district has provided distance learning plans, which my older son can follow and do at his own pace. But our 10-year-old needs support in getting it sorted out.
Plus, he gets teletherapy to meet the goals of his IEP. That factors into what the day looks like.
My husband has ADHD and is trying to work from home just as I am. We're not able to color-code or pre-plan any of this.
2. We're not worrying about screen time.
I know there are guidelines around how much screen time is appropriate for kids. And that kids with ADHD can have a harder time managing screen time. But nothing is normal right now.
At-home learning requires the kids to be on screens. Social distancing means the only way my kids—who struggle with maintaining friendships in the best of times—can socialize with their friends is through video chat or gaming together.
And for all of us, watching TV or movies is a distraction from our own very loud, anxious thoughts. We need that.
3. We make exercise and outdoor time a priority.
With two people in the family who have ADHD, staying inside is hard. They're restless, and that makes all of us restless. And neither of them can sleep at night when they haven't gotten enough exercise during the day.
We're incredibly fortunate to not live in a city right now. We live in a small town just outside a city, and our home borders marshland. We have a small backyard that's separate from other people. And there are walking trails nearby. For as long as we're able to and there's nobody else close by, we're going to go outside.
4. Everybody's mental well-being comes first.
Even if it means some of the schoolwork doesn't get done, being OK comes first. We chose not to have our 10-year-old join a video social skills group where the discussion might center around worries kids are having right now. Once he starts worrying and talking about coronavirus, he can't stop.
And it's not just the kids' mental well-being we're looking out for. My husband and I are limiting our news intake. And I'm trying to take time away from my desk so I can tend to my own mental health. I can't support my family if I'm not OK.
5. Doing my best is going to have to be good enough.
I always tell my kids they can't do better than the best they can do. It's advice I'm going to have to take right now. Amid all this uncertainty, my best isn't as good as it typically would be. I'm distracted and worried, and it affects my productivity. But it's still the best I can do. And I can't do any better than that.
Counseling
Laura Sorel, NCC
School Counselor
Contact Information:
(860) 455-9409 x112
lsorel@hamptonschool.org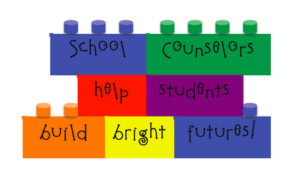 Mrs. Laura Sorel has been working with students in different capacities for the last 12 years. She earned her Master's degree in Educational Psychology from The University of Connecticut and is a state and nationally certified counselor. She has a strong background in classroom guidance, data-driven practices, and behavior management. She enjoys sharing her creativity and passion for helping all students achieve success in a safe, encouraging and structured environment.