EASTCONN's Child Nutrition Program at HES
Hampton Food Services Update
As previously announced, we are operating under the federally funded SSO meal program. SSO provides breakfast and lunch at NO Cost for all children 18 and younger, seven days a week. This federally mandated benefit will be in effect until December 31st, 2020, unless funds are exhausted sooner by the United States Department of Agriculture:
For those schools that operate with students five days a week and as others begin to return to an All-In Model, we have included a two-day option for weekend meals only for children 18 and under.
Please note that the on-line meal survey has been updated to include this meal pick up option.
–        *Fridays for two days of meals for those children attending school five days a week.
Children are eligible to receive one breakfast and one lunch daily, so please order accordingly.
As always, if you have any questions, please contact Heather Plourde at 860-455-1552 or hplourde@eastconn.org
Click Image Below…

Free Classes EASTCONN adult & community programs is offering free online classes.
Earn your high school diploma, learn English, prepare for the Citizenship exam
All from the comfort of home with the help of our teacher, classes are running through the summer and we are enrolling now
For more information and to register please call: Nancy at 860-341-2475 or Frances at 860-942-1655 or email aded@eastconn.org
School Readiness Updates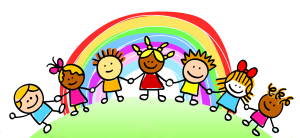 Proof of residency

– this can be copy of licence, utilities bill, mortgage statement, or lease agreement contact the office if these do not apply to you. 

Most recent physical and

Health Assessment Form

A months worth of pay stubs for all working adults in the household
Thank you.
Sincerely,
Chrissy Stone 
Sam Roberson 
The Birth to Three System is accepting referrals
during the COVID-19 Public Health Emergency
School Hours
School Starts 8:40am – 3:15pm
Prek Half Day ends 11:30am
School Office Hours 8:00am – 4:30pm