Give a Book, Take a Book, Little Free Library
Hampton School has a new way to get books for summer and year long reading! Our Little Free Library will be located at the entrance to our school. It will give all of us 24/7 access to books. 
To use it, you open the door, find a book that you want to read and take it. If you have a book to exchange then place your book inside. We are asking each grade to choose one or more books and put them in our library for other to exchange. This summer, stop by and exchange a book to your summer reading log!
We asked Parish Hill High School's , Mr. Prouty and Aiden Stone to help with this project. Aiden designed and built us our Little Free Library. 
Thank you and happy reading!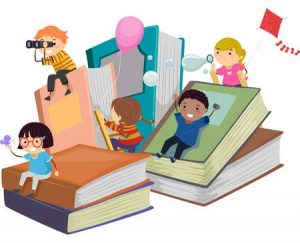 Sincerely,
Sam Roberson, Principal
A Message from our Superintendent Dr. Olah:
Welcome to the new Hampton Elementary School Website!
As the superintendent of the Hampton Elementary School District, I am very proud of this new District/School website.
We have had three key goals in the revamping of our site: 
• Create a simple to navigate site that is graphically pleasing
• Contains all the key information for students, parents and the citizens of Hampton
• Is ADA compliant
Although there are some pages which are not yet fully up and running, please be assured that all of our pages are being worked on and we have a goal of fully implementing our site in the next few weeks.

I sincerely hope you enjoy this new site, Sam and all of the HES community have worked for the past two months to make this HES site come "ALIVE."
Enjoy,
Dr. Frank Olah. Superintendent / HES District
Any comments or reactions, please let me know at:
folah@hamptonschool.org