Contact Information:
(860) 455-9409 x132
cstone@hamptonschool.org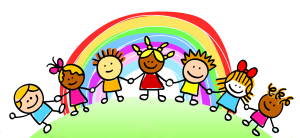 Hello Prek families,
As we continue to venture into this new way of learning, I will also use the web page as another way for you to access necessary  information, as well as a way for other school staff to communicate with you.  I am also attaching the Continuity of Learning overview letter that went home with your packets the first week as well as our bi-weekly packet information and directions.  So please check back often.
NEW** I have added a new site called Google Classroom to help us organize all of our materials and to help minimize the amount of emails I am sending.  I will send out your child's login information for Google Classroom this week to get us up and running.
Please join my google classroom. 
Here are the directions:
log in with email and password info sent to you be email
Then click on the + in the upper right hand corner and add in my class code 

w3x5554
**Update on ABC Mouse…. All of our students should be logged in to ABC mouse.  I have added new content for the upcoming weeks.  Please click on "My Lessons" to view the content on our Spring theme.  Also have your children focus on the new packet work, happy numbers and the planting videos on Scholastic My Big World. 
I would like to see students using happynumbers.com 45-60 mins a week (Avg.9-12 mins a day).
Ms Garrison and Ms Moran will be updating their classroom pages weekly with Prek PE and art activities as well as on my google classroom page.   Please make sure to check their pages often for updates.  Your child will be asked to keep a log of their physical activity.   
Please email me with any questions or concerns as we journey on this new way of learning together.
I hope everyone is safe and well! I miss the kiddos so!!
Chrissy Stone
4-13 to 4-24 Packet Directions
week 2 letter for packet 4-13 to 4-24