Contact Information:
(860) 455-9409 x132
cstone@hamptonschool.org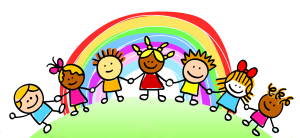 Welcome to the Hampton Elementary School Preschool page.
Here in Hampton we are proud to offer a full day, 5 day a week preschool program.  A 5 day a week 1/2 day option may also be available.  The Preschool classroom is accredited by the National Association for the Education of Young Children (NAEYC).  If your family is interested in the preschool program, please contact the office at (860) 455-9409 to obtain a preschool registration packet.
If your child is turning 3 or 4 and is currently not enrolled in the preschool classroom, please call the office at the number above and inquire about the Spring Preschool Screening.  You will need to provided the secretary with your child's name, address and birthdate.  The screening takes place every spring for all Hampton families interested in attending preschool in the Fall.  At the time of the screening you will receive an application packet.  Families will also have a chance to meet the preschool staff and ask any questions pertaining to the upcoming school year.   Applications for the Fall will be accepted on a first come first serve basis beginning the day of the screening.
We hope to hear from you soon,
Chrissy Stone
Preschool Teacher